Featured Volunteer - Garrett Johnson
Walk into the UNYA Dojo on a weeknight and you will see firsthand the importance of health and fitness to youth participants of the Aboriginal Youth First (AYF) Sports and Recreation program. Garrett Johnson, a personal trainer and Aboriginal Youth First volunteer fitness instructor, was able to make a lasting impression on both youth and programming at UNYA through leading group fitness training, teaching youth exercising, readily sharing knowledge, and answering questions about leading a healthy lifestyle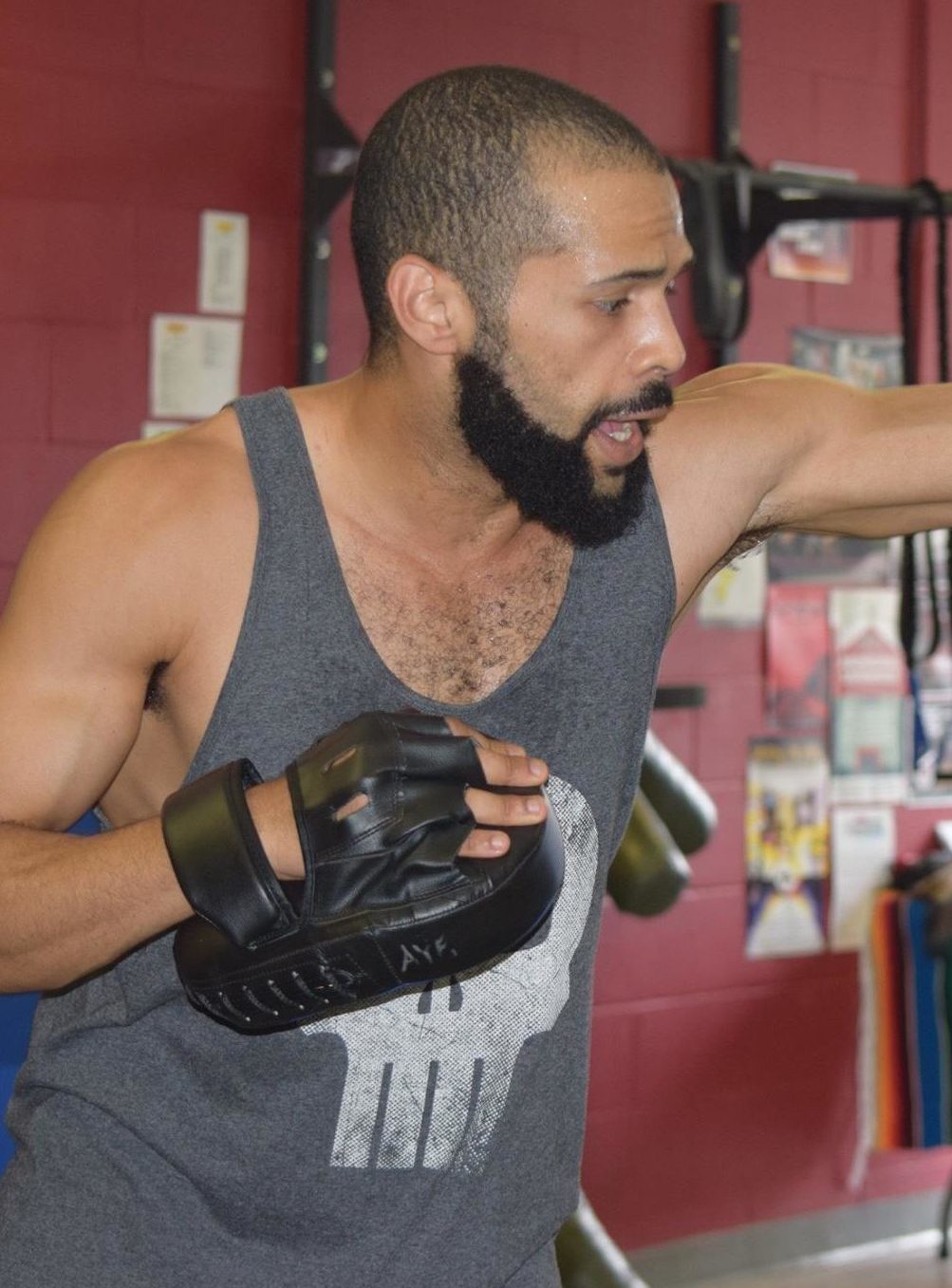 Garrett connected with UNYA when he started the Fitness Knowledge Initiative. This initiative provided volunteer experience to personal trainers interested in providing professional fitness expertise to people who would otherwise face barriers to participation. He brought this passion and dedication to helping others to his volunteer work with UNYA's Aboriginal Youth First Sports and Rec program, where youth eagerly emulate the energy he brings to the space.

One of his main objectives is to make fitness more accessible by sharing exercises that can be done with little or no equipment, while helping youth build a strong knowledge base about doing exercises with correct form, identifying what muscle groups they are working, and understanding the importance behind each exercise.

Ultimately, youth take away this knowledge, able to continue working out independently. Aboriginal Youth First Sports and Rec now features programming designated as Youth-Led Fitness, where youth direct their own workout routine for the night, with some of the more experienced participants stepping into leadership roles themselves, running group fitness for peers.

UNYA is incredibly fortunate to have volunteers like Garrett, to offer free professional fitness training to Indigenous youth. Talking about what led to his commitment to donating his time to UNYA, Garrett cites the inspiring youth he's met, the camaraderie in UNYA's Dojo space, and the kindness of program staff. Ultimately, their goals align: to support youth's fitness abilities and aspirations.

Whether working with a beginner or someone with a specific goal in mind, Garrett's goal is to ensure that each individual "always has a support network of professionals at (their) disposal." His positivity and encouragement throughout the workouts help participants challenge themselves and grow. Garrett is able help youth not only become better athletes, but to also enjoy the happiness that comes with focusing on an overall healthy lifestyle, recognizing that the dedication, determination, and discipline developed while participating in sports can be applied to all other areas of life, contributing to our overall wellbeing and success.