Featured Volunteer - Garrett Johnson
Walk into the UNYA's dojo on a weeknight and you will see firsthand the importance of health and fitness to young participants in our Aboriginal Youth First (AYF) Sports and Rec program. Hundreds of youth come through that door every year, looking to get active in a fun, inclusive, and safe environment.

Personal trainer Garrett Johnson has been volunteering with the program since 2012. As our Aboriginal Youth First volunteer fitness instructor, he's made lasting impressions on both youth and programming through the years.

Garrett leads group fitness training, teaches youth exercises, readily shares his knowledge, and answers questions about leading a healthy lifestyle. And through it all, he's empowered youth with the knowledge and the confidence to be more active, grow as athletes, and to share their own knowledge and passion with other youth.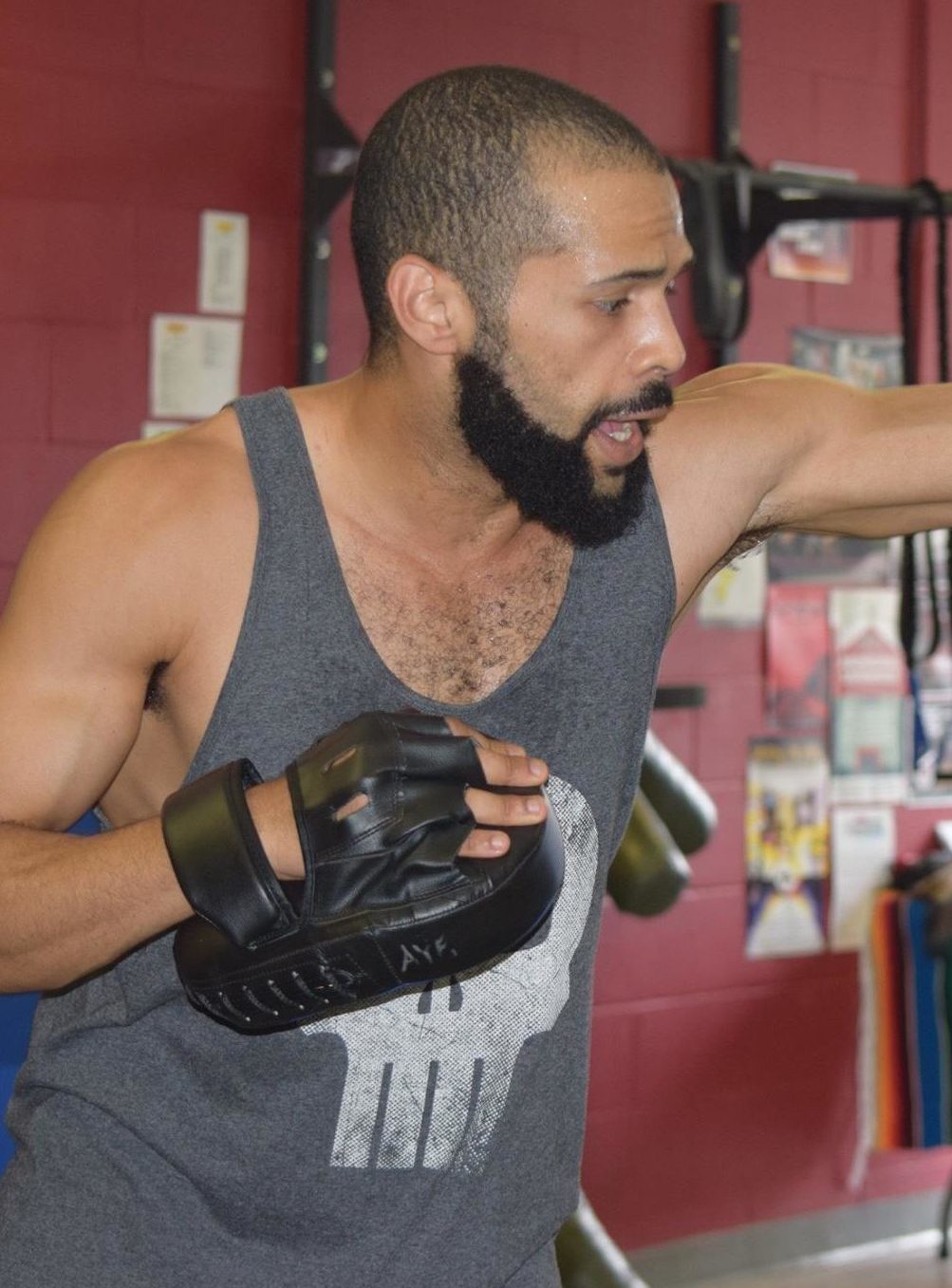 Garrett first connected with UNYA when he started the Fitness Knowledge Initiative. Fitness Knowledge Initiative provided volunteer experience to personal trainers interested in helping people who would otherwise face barriers to participation.

Garrett brought this passion and dedication to helping others to his volunteer work with AYF Sports and Rec, where youth eagerly emulate the energy he brings to UNYA's Dojo.

One of Garrett's main objectives is to make fitness more accessible. He shares exercises that can be done with little or no equipment, and helps youth build a strong knowledge base about doing exercises with correct form, identifying what muscle groups they are working, and understanding the importance behind each exercise.

Youth take away this knowledge, empowered to continue working out independently. Aboriginal Youth First Sports and Rec now regularly features Youth-Led Fitness programming: youth direct their own workout routine for the night, and some of the more experienced participants step into leadership roles themselves, running group fitness for peers.

UNYA is incredibly fortunate to have volunteers like Garrett offering free professional fitness training to Indigenous youth. When asked what led to his commitment to donate his time to UNYA, Garrett talks eagerly about the inspiring youth he's met, the camaraderie in UNYA's Dojo space, and the kindness of program staff.

Ultimately, our goals with the AYF Sports and Rec program align: to support youth's fitness abilities and aspirations.

Whether working with a beginner or someone with a specific goal in mind, Garrett has one goal in mind himself: ensuring that each individual "always has a support network of professionals at (their) disposal."

Garrett's positivity and encouragement throughout his workouts help youth to challenge themselves and to grow. He's able to help youth not only become better athletes, but to also enjoy the happiness that comes with focusing on an overall healthy lifestyle.

Beyond the physical benefits, Garrett also helps youth recognizing that the dedication, determination, and discipline that we nurture while participating in sports apply to all other areas of life, and can contribute to our ongoing wellbeing and success.

The contributions that volunteers like Garrett make to UNYA are essential for each of our programs to succeed, and we are incredibly grateful for his passion, dedication, and generosity - Thank You Garrett!

If you're interested in volunteering at UNYA, click the link below to read more about Aboriginal Youth First Sports and Rec, along with our other 20+ programs.