Featured Volunteer - Chantal
Chantal began volunteering at UNYA in September of 2014. Her journey at UNYA began with our Mentorship Program.

UNYA's Mentorship Program is for Indigenous youth ages 12 to 15. Indigenous youth who are seeking support, advice, and guidance are matched with volunteer mentors from the community. When she applied, we knew Chantal would be a perfect fit.

As a volunteer mentor, Chantal is a supportive, consistent friend to her young mentee. They meet weekly - for a casual conversation over food, a trip to the gym or a walk in the park. Building this positive, healthy relationship has been an incredible experience for both of them.

By spending time together week to week, Chantal provides her mentee with regular opportunities to realize her own strengths, and confidence to work towards her goals.

Over the last few years Chantal has had the chance to see the positive impact that volunteering with youth can have.
What inspires her most is watching her mentee grow and get excited about her future and all the opportunities she will pursue: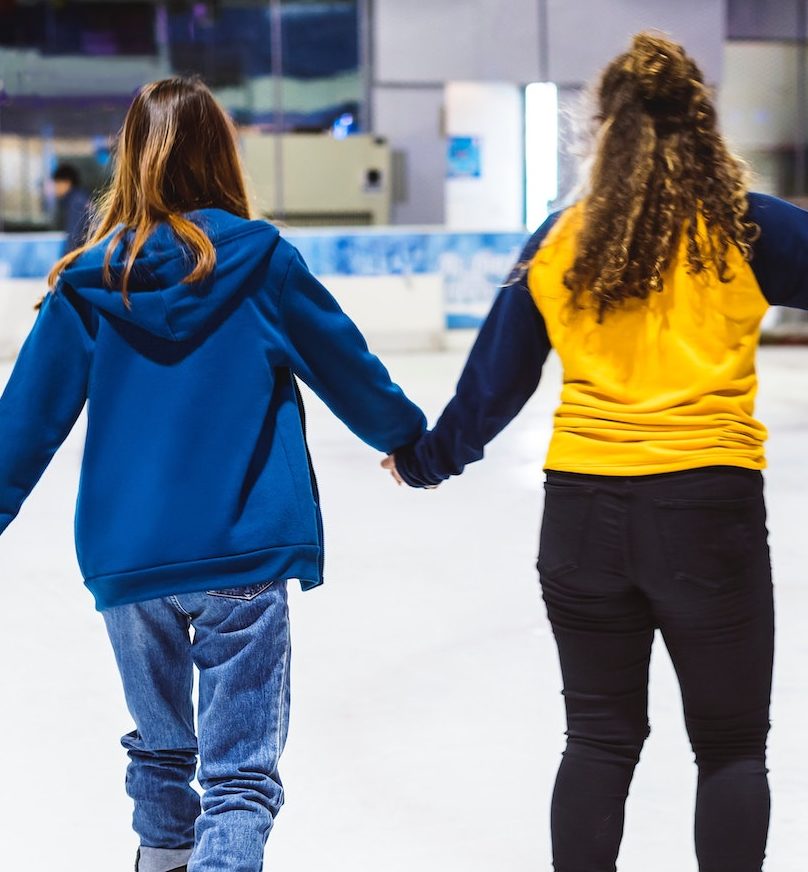 Chantal initially chose to donate her time to UNYA because she wanted to be part of an inclusive organization that offered a wide range of programs to youth.

Catherine Rana, manager of UNYA's Mentorship Program, is grateful for dedicated volunteers like Chantal:

"Upon meeting Chantal, it quickly became apparent that she has a natural gift for working with youth, and a genuine interest in youth empowerment.

"She thinks the world of her youth mentee, and rightfully so! Chantal creates a safe space for her youth to be her kind, intelligent - and frankly hilarious - self!"

Chantal's community involvement and her passion for supporting youth goes far beyond her role at UNYA.

She has been the Partner Relations Manager with D.A.R.E. BC Society, supporting the RCMP in delivering Drug Abuse Resistance Education to Grade 5 students. She has also served as President of the Tri-Cities Rotaract Club, whose membership supports the community both locally and internationally.

"Chantal believes very strongly in the work we do at the Mentorship Program, and as a result, has gone above and beyond her mentoring duties," says Rana. "As an active member of the Tri-Cities Rotaract Club, Chantal and her fellow club members have donated the proceeds of their Tri-Cities Rotaract Dodgeball Tournament to the Mentorship Program.

"Community partnerships are critical to our continued success as a program, so we're extremely grateful to partner with Chantal and like-minded community allies on initiatives like this."

The contributions that volunteers like Chantal make to UNYA are essential for each of our programs to succeed, and we are incredibly grateful for her passion, dedication, and generosity - Thank You Chantal!

If you're interested in becoming a mentor at UNYA, head over to our "Get Involved" page to read more about the program and how to apply.