Youth Feature - Jack
Talented musician and MC extraordinaire, Jack's began sharing his gifts and honing his skills through UNYA's Overly Creative Minds (OCM) Program in 2011. He originally connected with UNYA for a job search, but once he found the music program, he was hooked. Since then, he has used opportunities not only to continue to grow, but also to warmly support his peers who are on a similar path.

Learning about and practicing a variety of art mediums at OCM has helped Jack master new skills in photography, beading, carving, and recording. But his contributions extend beyond his artistic abilities.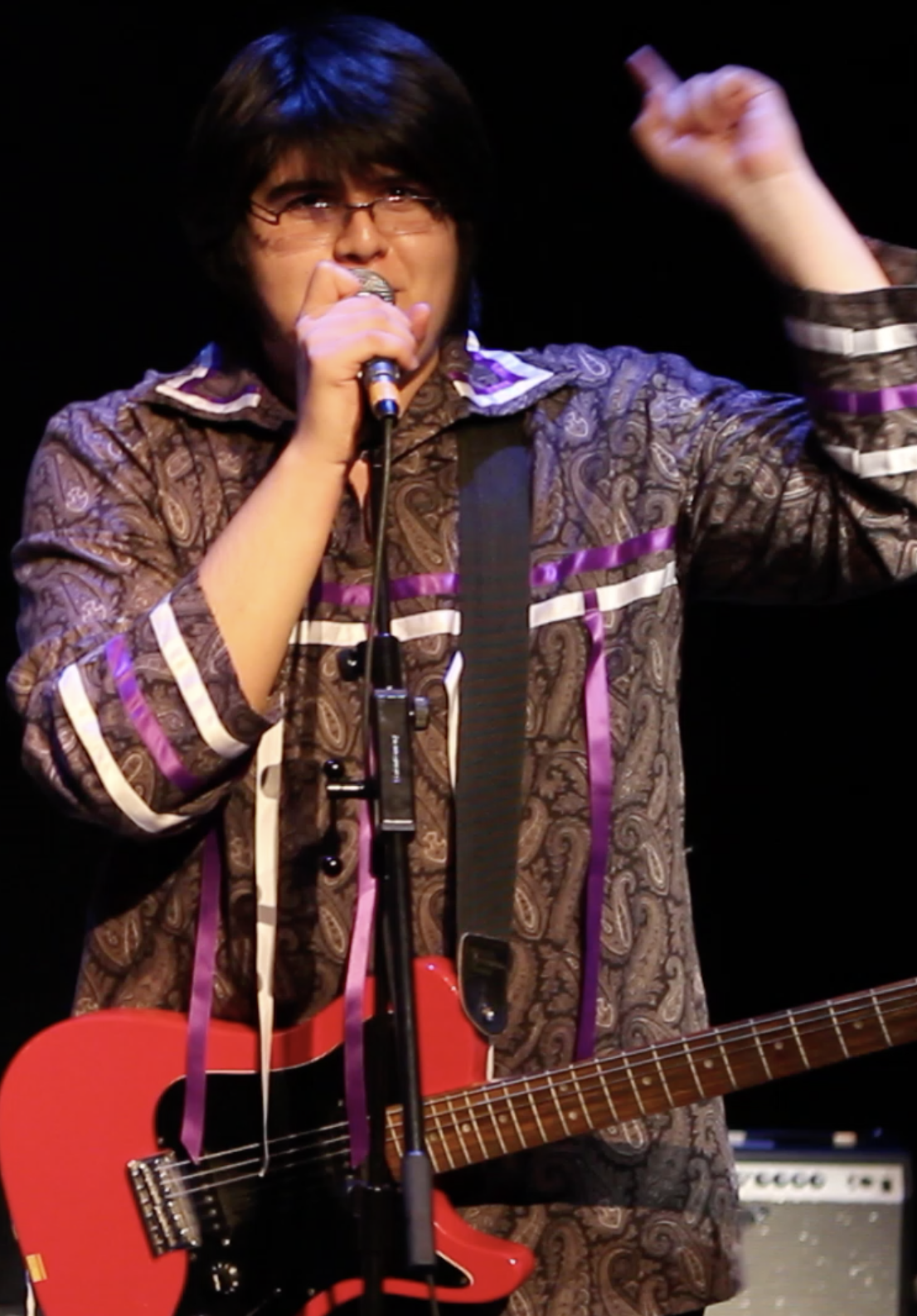 "Jack has been a leader since he walked through the door," says Marie, former OCM Program Coordinator. "Having seen Jack emcee UNYA's annual winter social event and speak at the organization's 25th Anniversary celebration, I've seen him perform with confidence, creativity, and humour."

Jack easily steps into the spotlight, opening doors and inspires other youth to step into that same light. He has an incredible ability to bring other people along with him, empowering them by sharing and creating warm welcoming environment. Jack has commuted via transit from Surrey daily, actively recruiting talented musicians and artists to come to programming in the Overly Creative Minds studio. He has helped organize youth performances at the Talking Stick Festival, and has played a big part in recording podcasts by youth, and songs that he has written himself.

Because of his incredible humility, Jack mainly speaks about his appreciation for others, rather than his own individual accomplishments. At UNYA's 25th Anniversary, he warmly called out to individual staff members by name, describing to the audience how each had impacted his life. He wants youth to know that UNYA staff are there to support them with whatever they need, and that they will be surrounded by good people when they come to and participate in programs at UNYA.

On top of everything he's accomplished so far, Jack worked hard to graduate from high school early, find his own housing, and to be an advocate for youth through his volunteer work with the Federation of Youth in Care Network. When we discussed his future plans, Jack stated he wished to obtain a degree in education to become an elementary school teacher and possibly go into politics. No matter what career path he takes, he wants to help people learn.