Ravens Lodge
Ravens Lodge is a transitional group home for female Indigenous youth ages 12 to 18 who are in the care of the Vancouver Aboriginal Child and Family Services Society.
Our main goal at Ravens Lodge is to empower you with the tools and support you need to create positive change and make healthy choices in your life.
Ravens Lodge is a safe, culturally welcoming home with the support and resources you need to thrive. We will connect you to resources in the community, while providing one-to-one support and opportunities to participate in cultural activities and ceremonies. We work with you to help you learn life skills and self-care, to focus on your health, and to keep strong ties with your family and community.
If you are going into foster care or working towards living independently, we also offer support to you while you are in transition.
No matter where you go, Ravens Lodge provides a connection that carries over beyond your time at the home. This is a place that you can come back to – for a meal, a conversation, cultural activities, connection, and guidance.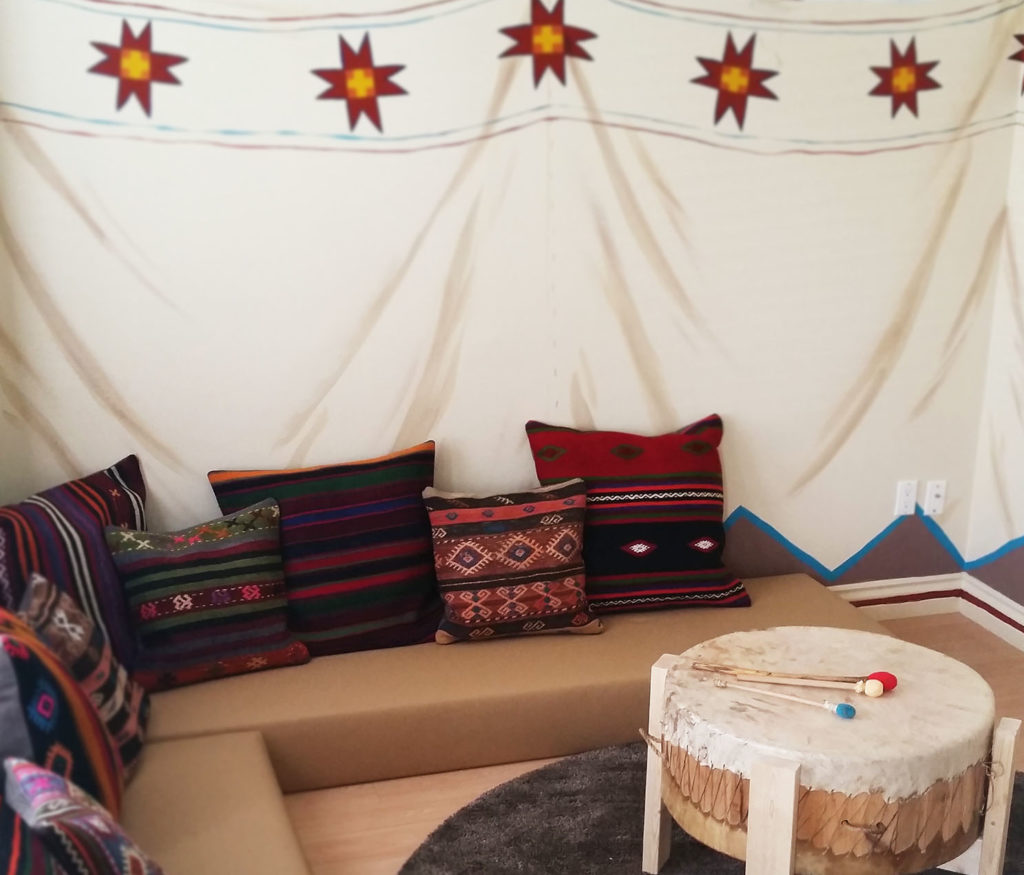 Program Activities
Five spots are available for female Indigenous youth ages 12-18 in the care of VACFSS
24-hour staffing in a safe and judgement-free environment
One-to-one support from clinical and youth care counsellors
Opportunities to learn about and participate in Indigenous culture, including ceremony, drumming, and other cultural activities
Opportunities to connect with Elders for support, advice, and traditional teachings
Recreational activities such as hiking, arts and crafts, movies, and visits to Science World
Learning practical life skills, such as cooking, cleaning, and grocery shopping
Transition support for youth and foster parents
Advocacy from staff when working with agencies, social workers, medical professionals, teachers, and other organizations and individuals
How To Get Involved
This program serves Indigenous female youth ages 12 to 18 in the care of the Vancouver Aboriginal Child and Family Services Society (VACFSS). You must be referred by VACFSS to access this program.
If you would like to learn more about Ravens Lodge, get in touch with us below.