Back to News
Now Hiring: Full-time Youth Worker term position open at Ravens Lodge
January 18, 2019
A little bit about Ravens Lodge and UNYA:
At Urban Native Youth Association, we believe that youth are the experts in their own lives. We have developed a Philosophy of Care, drawing from best practices. These philosophies are the grounding framework that shape all of our decisions and every interaction we have with the youth we serve.
Following these philosophies empowers our staff to meet youth where they are at, by giving them the ability to balance flexibility and structure. This allows us to meet our youth's needs, and ensure that our youth experience a consistent quality of care across all UNYA programs. Our 5 key philosophies are:
• Trauma-Informed Practice
• Two-Eyed Seeing
• Harm Reduction Practice
• Youth/Person Centered Practice
• Culture as Therapy
Ravens Lodge is a short-term, residential foster care program for Indigenous female youth ages 12-18 years. Our goal at Ravens Lodge is to help increase stability, continuity, and a sense of belonging for Indigenous youth.
We do this by creating a culturally focused, family environment in order to support the personal development of resident youth whose families are unavailable or unable to meet their needs. We offer Indigenous youth support in their efforts to stabilize their lives, establish positive support networks, and attain essential life-skills and social skills.
Highlights of this opportunity:
Are you creative, strategic and confident in your approach to youth work? Passionate about empowering Indigenous youth?
Do you have a strong spirit of collaboration, dependability, positivity, and a love of what you do? Believe in open and positive communication with everyone? Do you want to give back to the community by being a positive role model for youth?
If you said yes, then this is the opportunity for you!
Details on the job:
1. Being a positive role model for youth, working in cooperation with others, and positively participating in programming activities while supervising and ensuring safety at all times.
2. Establishing positive rapport and developing relationships with youth and other professionals.
3. Care-planning, advocacy, informal counselling, developing intervention strategies, providing on-site support. Organizing, facilitating, and supervising youth in various activities.
4. Recording required information where necessary (paper records, Sharevision, Excel, etc.)
5. Contributing to a team focused on increasing stabilization, belonging, and empowerment for Indigenous youth, and fostering a positive and engaging workplace for all.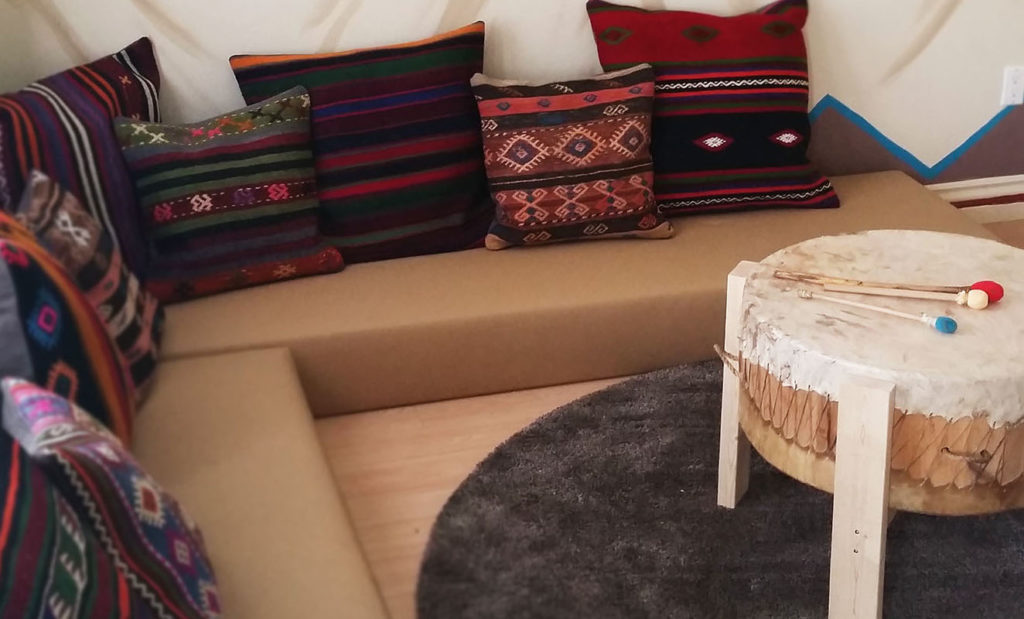 Contribute to a team focused on increasing stabilization, belonging, and empowerment for Indigenous youth.
Your accomplishments and experience include:
• Relevant degree or diploma, 2 years of recent related experience, or an equivalent combination of education, training, and experience.
• Understanding of the intergenerational impacts of the residential school systems, colonization, the Indigenous Community, and an understanding and willingness to participate in Indigenous protocols, practices, and ceremonies.
• Exceptional verbal and written communication skills, coupled with strong crisis intervention and conflict mediation skills.
• Class 5 Drivers License and Satisfactory Criminal Record Check.
What we can offer you:
Taking care of people is our priority, and this includes our staff. Together, we strive to create an accepting, respectful, and non-judgmental work environment. Compensation for this position is $21.08/hour. We pay 40 hours per week for full-time, not 35 or 37.5.
Having a self-care plan in place is important to your wellbeing, both personally and professionally, and we have a number of supports in place to help our staff with this. Full-time staff have access to our Employee Assistance Program, including counselling services. Our Elder in Residence has set hours every week to meet with staff for personal, cultural, and spiritual support.
We are committed to ongoing learning and positive team building, and the entire UNYA team comes together once a month for a morning of professional development, followed by a shared meal and an afternoon of fun activities.
To Apply:
If you would like to become a part of this tremendous team, send a cover letter and resume to the Ravens Lodge Program Manager at [email protected]. Please indicate in your cover letter which position you are applying for.
We currently have one permanent full-time youth worker position available in our Ravens Lodge program. This is a full-time, one-year term position, for 40 hours per week, for one of two set schedules: Tuesday to Saturday, 12 am to 8 am; or Monday to Friday, 11 pm to 7 am.
To best support Indigenous youth in this program, preference will be given to Indigenous applicants. If you identify as Indigenous, please let us know in your application!
We will be conducting interviews on a rolling basis, and will end the posting when the position is filled. Due to time constraints, only those short-listed will be contacted. Thank you for your application!
Looking for something else?
Visit our Get Involved page to see our other job openings.
If think you might know someone else who would be a good fit, please share this posting!
We're also hiring for a part-time relief youth worker position at Ravens Lodge. Click here to view this opportunity.