Overly Creative Minds (OCM)
*Please check Unya Ocm Facebook page for recent updates on programming.
Overly Creative Minds (OCM) offers Indigenous youth ages 11 to 24 a safe and welcoming space to explore arts and culture, and to find and strengthen your voice.
We celebrate, and help you develop your voice and perspective through arts and culture programming at OCM. This includes everything from music to visual art, performance, spoken word, and traditional arts and crafts. We encourage you to explore activities that are important to you at OCM, and will support you in your cultural and artistic curiosity. Space, support, and teachings are offered for traditional cultural activities, including talking circles and smudge.
At OCM, we facilitate skill-building, leadership, and community engagement, while encouraging you to pursue your own personal, educational, and career goals. Through acquiring specific knowledge, technical skills, and hands-on experience, you'll have the chance to develop your confidence and leadership abilities. You'll have opportunities to become involved in OCM programming not only as a learner, but also as a mentor, teacher, and leader.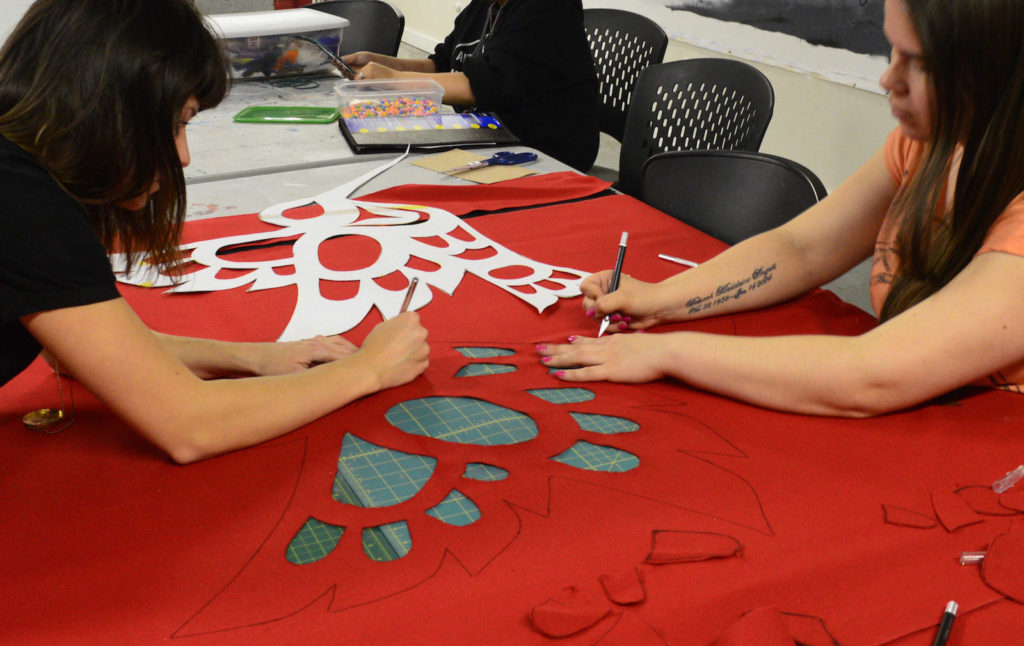 Program Activities
Learn, explore, and develop skills in traditional arts and crafts, performance, music, spoken word, multi-media, visual and multi-media art
Learn about culture and explore identity as an Indigenous person, through traditional art and teachings from Elders and traditional Knowledge Keepers
Cultural activities such as working with cedar, cleansing, smudging, and medicine walks, led and supported by Elders and Knowledge Keepers
Weekly music lessons and jam sessions
Opportunities for mentorship with professional artists
Recording and portfolio-building
Opportunities to share cultural knowledge and pride with peers, the wider community, and the general public
Leadership skill development and volunteer experience, through facilitating workshops and mentoring other youth
Opportunities for artistic exposure, including through gallery exhibitions, public art projects, mural painting, community events, and more
Available equipment and materials include: acoustic and electric guitars, a drum kit, traditional drums, keyboard, recording equipment, digital DSLR and GoPro cameras, art supplies including screen-printing materials, and traditional art and craft supplies, including hides, leather, and beads
Collaborations with the Talking Stick Festival, to showcase emerging young Indigenous artists
How To Get Involved
Indigenous youth ages 11-24 of all levels of skill and experience are welcome and encouraged to join us at OCM. Most programming is drop-in, so you can stop by to join in activities, or just check out what we're up to. Programming is offered in the afternoons and evenings after school, and during school breaks. Check out our calendar for regular programming, and get in touch with us below if you have any questions.
Overly Creative Minds programming is open to exploring community partnerships and collaboration for arts & cultural activities. If you'd like to be involved in supporting or partnering with the OCM program, get in touch with us below.