Native Youth Health & Wellness Centre
UNYA's Native Youth Health and Wellness Centre (NYHWC) is a youth clinic providing culturally-relevant, welcoming, accessible health and wellness services to Indigenous youth from ages 12 to 30.
Our youth clinic is a safe, accessible health centre, where you can feel comfortable accessing services and programs that support your physical, mental, emotional, and spiritual health. At the Native Youth Health and Wellness Centre, you can access the services and support of our Nurse Practitioner, Clinical Counsellors, and Elders.
Our approach to health and wellness includes both Indigenous and western perspectives and knowledge. We care for your overall wellbeing in a way that is youth- and family-centred, that focuses on your strengths, and that takes into account the effects of trauma.
We continue to seek new partnerships, to bring in health professionals who are interested in working together to provide welcoming, safe, and culturally-relevant services. Keep your eyes on this page and on our calendar for updates.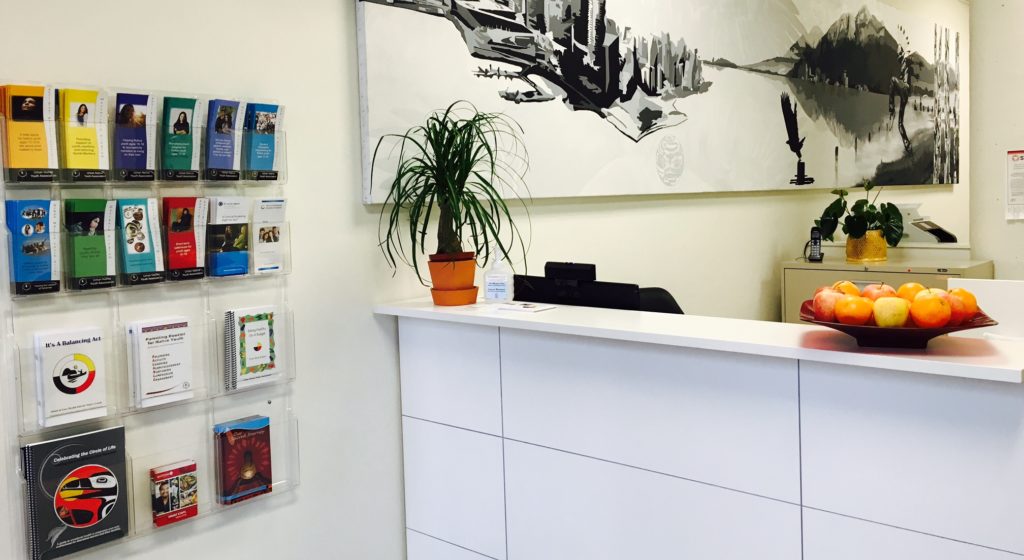 Program Activities
Our registered nurse practitioner Sarah provides primary health care services to youth ages 11 to 24, and Emily provides health care services to youth up to 30, including:
Regular health checkups;
Diagnosis and treatment of health conditions, illness, and injury, including ordering and interpreting tests, and prescribing medication;
Referrals and coordination of care with other healthcare providers.
Healthcare for both you and your child throughout pregnancy (prenatal and postpartum);
Ordering ultrasounds and lab work;
Connecting you and your family with other services you may need during or after pregnancy.
Clinical counsellors provide support to help you recognize and positively address issues affecting your mental health through:
Individual counselling (in-person or virtual);
Group sessions;
Referrals to other mental health professionals.
Indigenous Elders provide personal, cultural, and spiritual support through:
One-on-one individual support; (by appointment, and virtual appointments)
Group activities such as medicine walks and workshops
Enhanced programming and support for two-spirit and LGBTQ+ youth is available through UNYA's 2Spirit Collective, which organizes events and workshops on a regular basis.
How To Get Involved
All services, programming, and resources at our youth clinic are free.
You can access services by appointment or drop-in, and you are always welcome to stop in and learn more about what we offer and how we can support you. Family, community members, or other service providers are welcome to accompany you to make an initial introduction to the clinic.
An Elder is available on Thursdays and Fridays.
Check out our calendar for drop-in hours and upcoming events, or call us at the number below.
If you are a health professional interested in working with our team to provide welcoming, safe, and culturally-relevant services to Indigenous youth, contact us to discuss how to get involved.