Back to News
VCH Employment Opportunity – Nurse Practitioner – Based at UNYA
September 14, 2023
*This is a VCH job posting. Click HERE to apply on VCH website*
Who we are:
UNYA has been supporting the health and wellbeing of Indigenous youth in the Metro Vancouver area for over 30 years. As a respected non-profit, charitable organization, we recognize Indigenous youth as experts in their own lives and strive to provide youth with programs and opportunities that are relevant and meaningful to them.
At Urban Native Youth Association UNYA we have developed a Philosophy of Care foundation, drawing from best practices. These philosophies are the grounding framework that shapes all of our decisions and every interaction we have with the youth we serve. Following these philosophies empowers our staff to meet youth where they are at, by giving them the ability to balance flexibility and structure. This allows us to meet our youth's needs, and ensure that our youth experience a consistent quality of care across all UNYA programs. Our 5 key philosophies are:
Trauma-Informed Practice
Two-Eyed Seeing
Harm Reduction Practice
Youth/Person Cantered Practice
Culture as Therapy
Highlights of this opportunity:
The Native Youth Health and Wellness Centre (Vancouver) provides culturally safe health and welcoming care to Indigenous youth from ages 11 to 30. Our focus is upstream primary health care for youth in the urban Aboriginal community. The Nurse Practitioner in this role will work autonomously to meet the primary care needs of their patients with support from clinical counsellors and Indigenous elders.
Job Summary:
Come work as a Nurse Practitioner with Vancouver Coastal Health (VCH)!
Vancouver Coastal Health is looking for a Nurse Practitioner to join the Urban Native Youth Association team. Apply today to join our team!
VCH is pleased to announce we will now reimburse Nurse Practitioners (NPs) for the cost of the Objective Structured Clinical Exam (OSCE), upon successful completion, for NP candidates who have not yet completed the exam, and who are hired into a regular or temporary position with VCH. The OSCE reimbursement is in the form of a forgivable loan, which is forgiven after one (1) year of continuous employment in a regular or temporary position with VCH.
As a Nurse Practitioner with VCH you will:
Be responsible and accountable for the comprehensive assessment of patients and clients including diagnosing diseases, disorders and conditions.
Initiate treatment including health care management, therapeutic interventions and prescribes medications in accordance with the statutory and regulatory standards, limits and conditions, and employer policies and procedures.
Provides professional guidance to other health professionals and participates autonomously as a member of the interdisciplinary health teams.
Collaborate with clients and other health professionals to identify and assess trends and patterns that have implications for clients, families and communities; develops and implements population and evidence-based strategies to improve health and participate in policy-making and quality improvement activities that influence health services and practices.
Participate in peer, program and self-review to evaluate the outcome of the services at the client, community and population level.
Be responsible for own professional development and maintaining competence in the position, and maintaining privileges as active medical staff as required.
Report to an Operational Director, Professional Practice and has key accountabilities for quality assurance and patient safety within the Regional Department of Nurse Practitioners.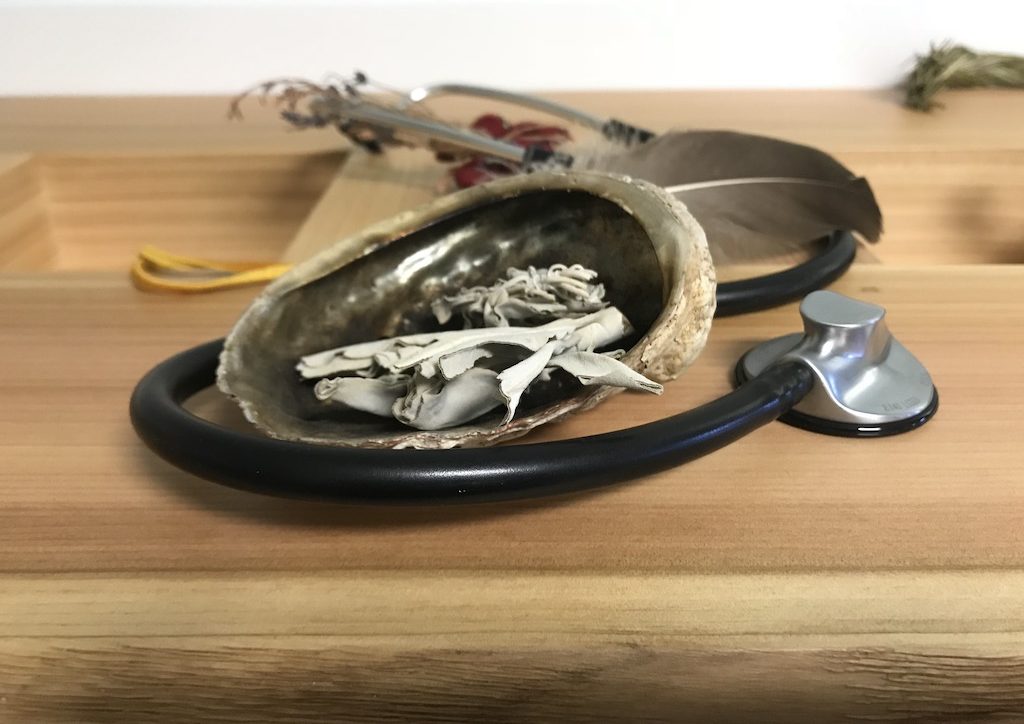 Our focus is upstream primary health care for youth in the urban Aboriginal community.
Qualifications:
Education & Experience
Current registration as a Nurse Practitioner with the British Columbia College of Nurses and Midwives (BCCNM) plus 4 years of recent, and relevant clinical nursing experience.
Successful completion of the Objective Structured Clinical Examination (OSCE) required.
Knowledge & Abilities
Ability to perform the full scope of NP duties and responsibilities.
Applies for and maintains core and non-core privileges, as required by the program, as active medical staff within the VCH Regional Department of Nurse Practitioners and cross-appointments as described in the VCH Medical Staff Rules and Medical Bylaws.
Ability to apply knowledge of developmental stages, behavioral sciences, pathophysiology, psychopathology, epidemiology, and evidence-based practice to clinical diagnosis and patient management.
Ability to apply knowledge of pharmacology, pharmacokinetics and pharmacodynamics to prescribing and evaluating treatment responses.
Ability to communicate and collaborate with patients and families about health findings, diagnosis, treatment, self care and prognosis.
Ability to collaborate, consult with and formally refer clients and patients to physicians and other health professionals when appropriate.
Ability to critically assess and evaluate health research literature to determine best practices; ability to introduce education and evidence-based research.
Ability to assess and recognize population health trends; ability to plan and implement strategies for population based prevention and health promotion.
Ability to implement and evaluate planned change.
Ability to define the specific areas of practice and client population for whom the position is competent to provide health care services.
Ability to apply lead leadership skills within a program and team setting.
Physical ability to perform the duties of the position.
Closing Statement:
As per the current Public Health Orders (Long Term Care/Seniors Assisted Living Provincial Health Officer Order and the Health Sector Order), as of October 26, 2021, all employees working for Vancouver Coastal Health must be fully vaccinated for COVID-19. Proof of vaccination status will be required.
WHY JOIN VANCOUVER COASTAL HEALTH?
VCH is a world class innovator in medical care, research and teaching, delivering service to more than one million BC residents. At VCH, we embrace thinking boldly, taking smart risks, and 'going first' when we believe it will lead to the best possible outcomes for patients and their families. We invite you to join us in creating healthy lives in healthy communities by showcasing our passion for care, connection to the communities we serve and our culture of teamwork that makes VCH a great place to work.
• Comprehensive health benefits package, including MSP, extended health and dental and municipal pension plan
• Grow your career with employer-paid training and leadership development opportunities
• Wellness supports, including counselling, critical incident and innovative wellness services are available to employees and their immediate families
• Award-winning recognition programs to honour staff, medical staff and volunteers
• Access to exclusive discount offers and deals for VCH staff
Diversity, equity, and inclusion are essential to our goals of creating a great place to work and delivering exceptional care. We acknowledge and accommodate unique differences and ensure special measures are in place so that all prospective and current employees are given an opportunity to succeed.
We are committed to building a representative workforce and encourage applications reflecting diversity of sex, sexual orientation, gender identity or expression, racialization or ancestry, disability, political belief, religion, marital or family status, age, and/or status as a First Nation, Metis, Inuit, or Indigenous person.
Vancouver Coastal Health is proud to be recognized as one of Canada's Top 100 Employers in 2023.
Only short-listed applicants will be contacted for this posting.
How to apply:
Click HERE to apply on the VCH website. 
***Employees of VCH must apply online via the Internal Career Portal on CareerHub, you are currently viewing the External Career Portal. Refer to the https://my.vch.ca/working-here/job-postings site for instructions on how to view internal job postings and how to apply as an employee. Current VCH employees who apply to this posting using this external site will be considered as an external candidate. Seniority will not apply.***
Thank you for your interest in UNYA & Vancouver Coastal Health.