Cedar Walk Program
Cedar Walk is an alternative education program for Indigenous youth ages 16 to 19 whose needs are not being met in traditional school programs.
As a student coming to Cedar Walk, we recognize and respect that you have your own unique strengths, goals, interests, needs, and history. We'll collaborate with you to identify your goals and create your own Individual Education Plan.
Indigenous teachings, knowledge, and perspectives are an important part of learning at Cedar Walk. We provide tools and create space for you to experience and explore traditional Indigenous practices and teachings, and to share your own cultural knowledge.
At Cedar Walk, our full-time Vancouver School Board teacher, Program Manager, and two Youth Care Counsellors work together with your family, guardians, and other support workers to ensure that your needs are met. We work to support you in a way that considers all aspects of your well-being: physical, emotional, social, economic, and spiritual, at school, at home, and in the community.
We deliver services through a trauma-informed, harm-reduction lens, and work together to create a space that is safe, respectful, and culturally relevant, so that you can have room to grow and to succeed.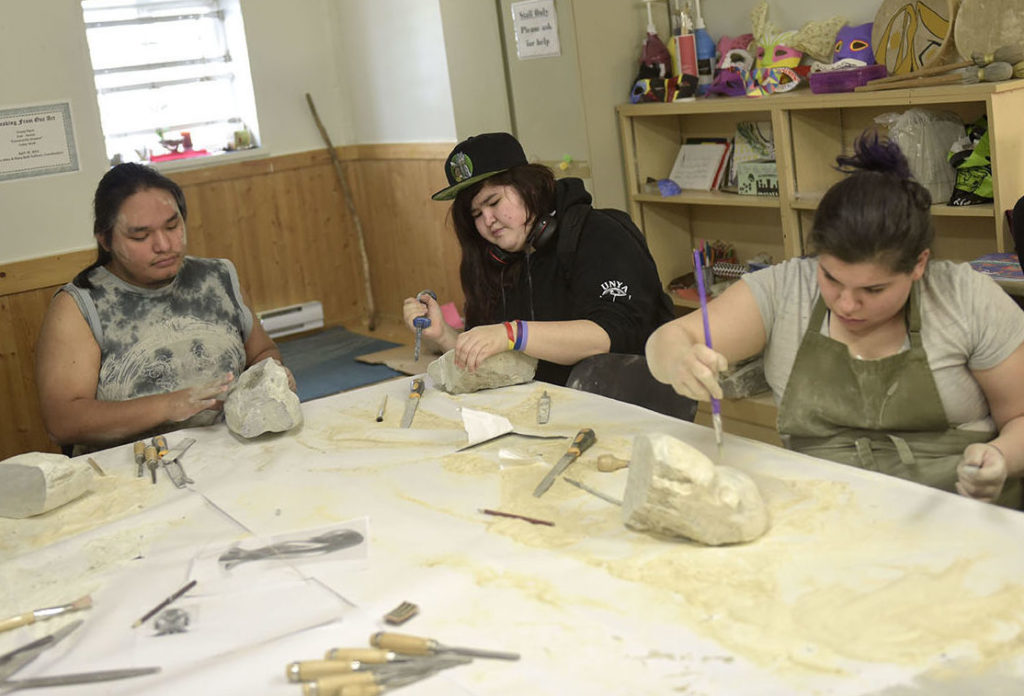 Program Activities
Self-paced core school subjects, all the way to high school graduation
Providing adult and regular BC Dogwood Diplomas (graduation certificates)
Course credit for work and volunteering
Recreational activities and outings, such as skating, weightlifting, hiking, and sports
Exploring and working towards your personal and educational goals
Working with you to create an Individual Education Plan
One-on-one tutoring
Education on health, wellness, and life skills
Exploring and working towards your post-graduation goals (for example, post-secondary training, education, or employment)
Daily healthy, hot lunches
Support dealing with issues such as housing, food security, relationships, physical and mental health, addictions
Working together with your family, guardians, and other support workers, and advocating for you as needed
Connecting you with counsellors, Elders, and outside support and resources
How To Get Involved
Cedar Walk has space for 20 students ages 16 to 19 per school year. Half of our students attend school in the morning, half in the afternoon.
To become a student at Cedar Walk, a referral must come from through the Ministry of Children and Family Development (MCFD) or Vancouver Aboriginal Child and Family Services Society (VACFSS). If you are interested in receiving a referral, please contact your ministry worker for help in applying.
If you want a referral but do not have an open file with MCFD, please contact the intake Worker at 550 Cambie, or the Screening Committee at the MCFD.
If you'd like to explore whether this is the right program for you or someone you know, please get in touch with us.