Back to News
Now Hiring! 1 Year Term (Maternity Leave)- Aboriginal Youth Worker (closed)
January 23, 2020
This position is now closed. 
A little bit about UNYA and the Aboriginal Youth Worker:
At Urban Native Youth Association, we believe that youth are the experts in their own lives. We have developed a Philosophy of Care, drawing from best practices. These philosophies are the grounding framework that shape all of our decisions and every interaction we have with the youth we serve.
Following these philosophies empowers our staff to meet youth where they are at, by giving them the ability to balance flexibility and structure. This allows us to meet our youth's needs, and ensure that our youth experience a consistent quality of care across all UNYA programs.  Our 5 key philosophies are:
• Trauma-Informed Practice
• Two-Eyed Seeing
• Harm Reduction Practice
• Youth/Person Centered Practice
• Culture as Therapy
The Aboriginal Youth Workers (AYW) mandate is to provide culturally relevant programming and help to prevent Indigenous youth 11-24 years old from becoming street-involved.
The AYW develops and delivers preventative programming at UNYA, and provides limited one-to-one support and advocacy for local Indigenous youth.
The AYW also works in coordination with schools, community centres, and other partners to facilitate access to a continuum of supportive programs and services in the community, and undertakes other activities to enhance the community capacity to meet the needs of youth who are at risk.
Highlights of this opportunity:
Are you creative, strategic and confident in your approach to youth work? Passionate about empowering Indigenous youth?
Do you have a strong spirit of collaboration, dependability, positivity, and a love of what you do? Believe in open and positive communication with everyone? Do you want to give back to the community by being a positive role model for youth?
If you said yes, then this is the opportunity for you!
Details on the job:
1. Assist in recruiting volunteers, and developing and maintaining diverse partnerships with schools and other community organizations to benefit the OCM & AYW programs and maximize programming opportunities.
2. Form and maintain a positive working relationship with youth, actively recruit participants, and to ensure ongoing and meaningful youth engagement in all aspects of the project.
3. Assist with the development and implementation of programming initiatives. Work in cooperation with others, including UNYA programs, volunteers, and other community partners, as needed to plan, implement, and evaluate diverse programming for youth.
4. Support and/or deliver culturally appropriate programs, workshops and special projects. Supervise and participate in program activities to ensure safety and provide positive role modeling.
5. Refer youth to appropriate services in the community, as individual needs require. Provide limited one-to-one support and referrals for individual youth, as their needs require.
6. Actively assist in the ongoing development and review of programming. Positively address all concerns, incidents or crises, which affect program mandate, UNYA policy, personal issues, community relations, youth participants, etc.
7. Respect and maintain confidentiality of staff issues, with the exception of the Director of Youth Engagement and/or the Director of Operations. Respect and assure youth of confidentiality in the community and with other service professionals.
8. Consult with and report to immediate supervisor on a regular basis.
9. Positively contribute to team meetings in order to inform the ongoing evaluation and development of the program.
10. Maintain accurate logs, compile statistical records, and help to develop/implement evaluative tools to support program needs and inform ongoing program assessment. Assist in the preparation of reports, evaluations, and proposals to supervisor and funder(s), as required.
11. As required, perform other duties identified by supervisor as necessary to ensure the safe and productive operation of the program.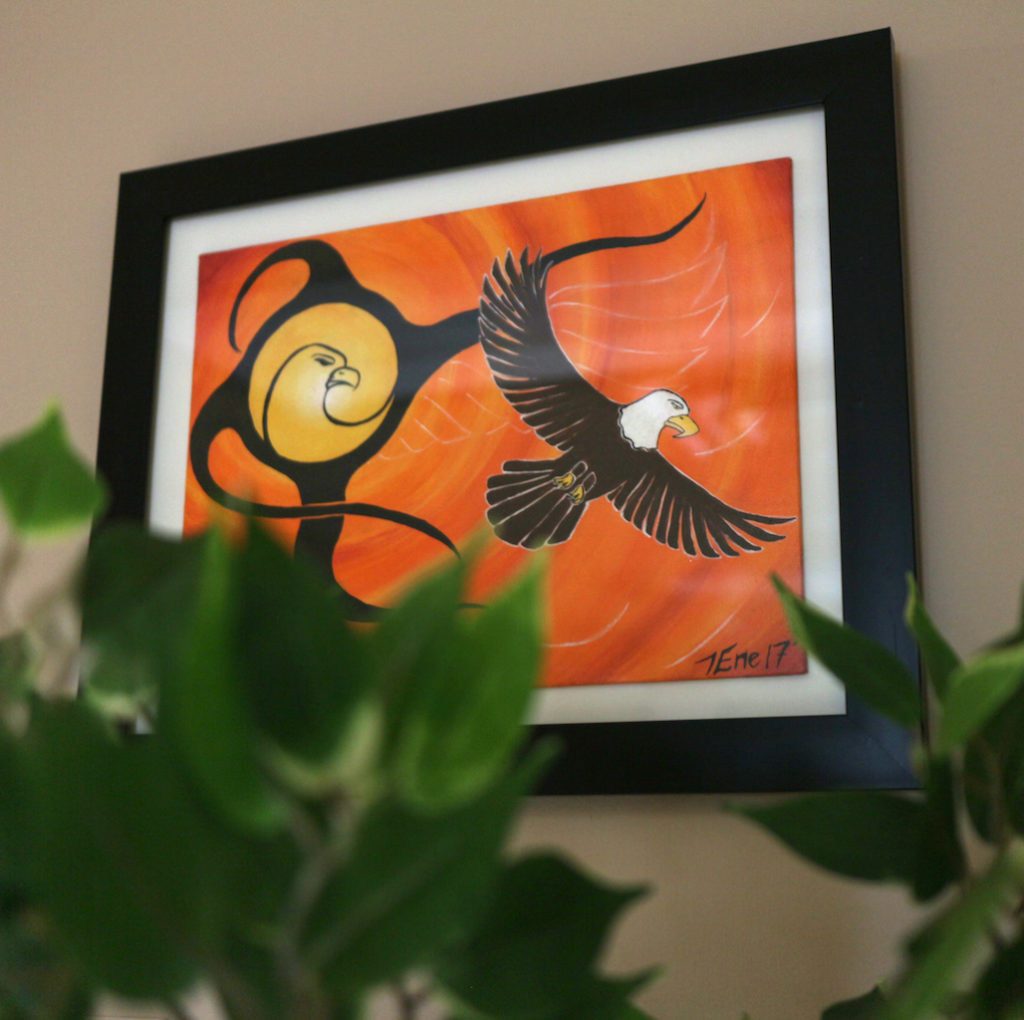 Our Aboriginal Youth Worker also provides non-judgemental one-to-one support, cultural and recreational activities, and programming that will help you develop your skills and leadership abilities.
Your accomplishments and experience include:
1. Degree/diploma in a relevant field, 2 years of related experience, or a combination of relevant education, training, and experience.
2. Knowledge of the following philosophies: Culture as Therapy, Person-Centered Care, Trauma-Informed Practice, Harm Reduction.
3. Demonstrate a good understanding of Indigenous traditions, and strong cultural knowledge and engagement, including the ability to participate and/or lead protocols and ceremonies.
4. A strong working knowledge of the family and social issues that Native youth face today, including the intergenerational impacts of the residential school system and colonization.
5. Strong written and oral communication, leadership, advocacy, and supervisory skills, and the ability to maintain strong personal boundaries. Must demonstrate the ability to work both independently and as a member of a team.
6. A good working knowledge of community resources in Vancouver, particularly youth and Aboriginal-specific resources.
7. Demonstrated knowledge and experience engaging Indigenous youth, and working with youth in small and large groups.
8. First Aid and Food Safe certificates and a valid Class 5 BC Driver's License are assets.
9. Must have a Criminal Record Check completed by and satisfactory to UNYA.
10. Given the needs of youth accessing our services, preference will be given to qualified Indigenous applicants.
What we can offer you:
UNYA currently has an opening for a full time Aboriginal Youth Worker (AYW).  The AYW will generally work Monday – Thursday 12pm – 8pm, and 9am – 5pm Friday (40 hrs/wk), but will maintain a flexible schedule in order to respond to the diverse needs of youth. This position may include occasional weekend work.
Salary: $20/hour  Term: 1 Year (anticipated start date March 2, 2020)
Please note: This is a one-year term position to cover a Maternity Leave.
To Apply:
Please submit a cover letter (stating the position that you are applying for) and a resume to the attention of the Director of Youth Engagement at [email protected] Resumes will not be reviewed without a covering letter.
No enquiries. Only those short-listed will be contacted. This position is now closed. 
Looking for something else?
Click "Job Postings" below to see all current employment opportunities at UNYA.
If you know someone else who would be a good fit, please share this posting!