Back to News
Now hiring: Mentorship Program – Full Time Program Manager
March 30, 2021
At Urban Native Youth Association, we believe that youth are the experts in their own lives. We have developed a Philosophy of Care, drawing from best practices. These philosophies are the grounding framework that shape all of our decisions and every interaction we have with the youth we serve.
Following these philosophies empowers our staff to meet youth where they are at, by giving them the ability to balance flexibility and structure. This allows us to meet our youth's needs, and ensure that our youth experience a consistent quality of care across all UNYA programs.  Our 5 key philosophies are:
Trauma-Informed Practice
Two-Eyed Seeing
Harm Reduction Practice
Youth/Person Centered Practice
Culture as Therapy
The Mentorship Program provides trained volunteer mentors to aboriginal youth ages 12-15 who are in need of extra support and want to work towards positive change in their lives by accepting and making the most of the mentorship opportunities that will be offered to them. We focus on each youth's unique strengths and support them in whatever area they need support in such as life-skills, education, training, alcohol and drug issues, mental health issues, physical health issues, etc. The program aims to empower youth and provide them with the tools they need to make positive choices and changes, helping them grow into strong, capable, and confident adults.  The Mentorship Program strives to ensure that the matches made are life-long, which involves providing a lot of support to both the youth and mentor while they are in the program.
The Program Manager will be responsible for developing and implementing recruitment strategies, screening applicants, monitoring matches, providing training opportunities to the volunteers and the youth, organizing and implementing activities for program participants, as well as providing whatever support is necessary to the youth and mentors to ensure success in the program.
This position is based out of UNYA Head Office, with a lot of time spent in the community with the youth.  This position requires flexibility in hours, with the majority being 9-5 M-F, but allowing for some evenings and weekends each month to accommodate mentor training and activities. This position requires a large amount of driving. (During Covid restrictions, this position will be working from home most of the time.)
            Highlights of this opportunity:
Are you a leader?  Are you creative, strategic and confident in your approach to working with youth? Passionate about empowering Indigenous youth? 
Do you have a strong spirit of collaboration, dependability, positivity, and a love of what you do?  Believe in open and positive communication with everyone?  Do you want to give back to the community by being a positive role model for youth?
If you said yes, then this is the opportunity for you!
    Some job details:
Develop, organize, and implement recruitment strategies that are successful in obtaining volunteer mentors. Assess, screen, and train all mentors through established techniques.  Provide ongoing support and supervision for mentors. Develop and implement recognition and retention strategies to ensure the ongoing engagement of volunteer mentors in the program.
Identify and establish contact with youth who may benefit from the program, respond to referrals, and consult with youth to identify their needs. As necessary, maintain a wait list while working to ensure that youth on the wait list are matched with appropriate mentors as soon as possible.
Ensure match meets each youth's mental, spiritual, physical, and emotional needs.
Implement match-plans through the appropriate matching of the youth with a volunteer mentor. Provide one-on-one informal counselling and group counselling as required.
Provide case management services and monitor youth's progress; reassess match-plans on an ongoing basis to ensure youth are fully supported.
Help plan and implement activities for the program, focused primarily on providing culturally appropriate mentoring opportunities for Aboriginal youth, and connecting youth to relevant services and programs in the community.
    Your qualifications and competencies include:
Degree in a relevant field combined with related work experience.
Experience working with youth, the Indigenous community, and not-for-profits.
Ability to work independently as well as part of a team.
A strong spirit of accountability, cultural affinity, positive attitude, focus, warmth, competence, empathy, patience, honesty, and flexibility.
Class 5 Drivers License and your own safe, reliable vehicle.
Exceptional verbal and written communication skills, coupled with strong crisis intervention and conflict resolution skills.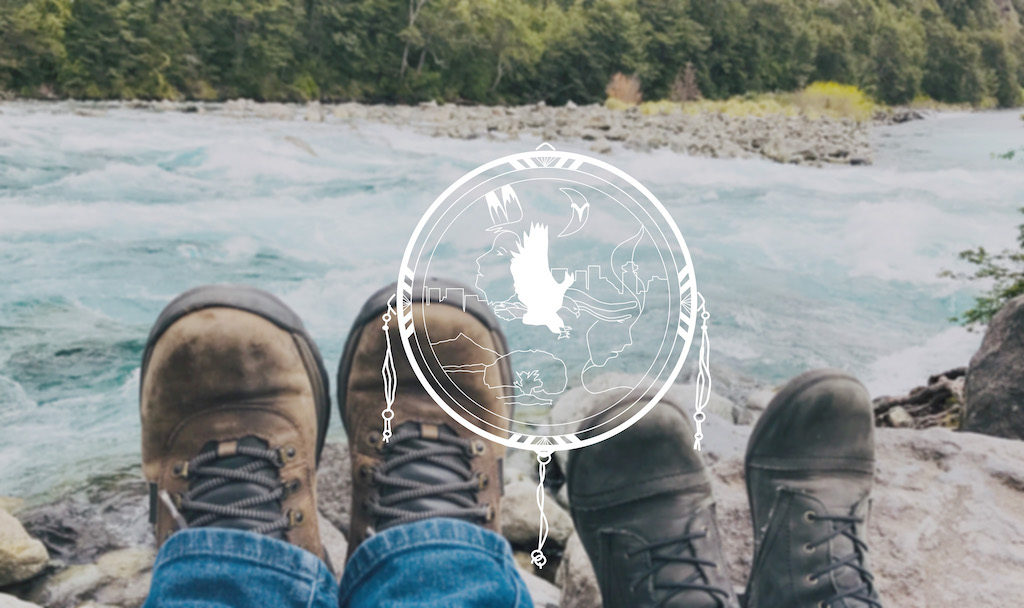 Identify and establish contact with youth who may benefit from the program, respond to referrals, and consult with youth to identify their needs.
   What we can offer you:
This position works 5 x 8 hour shifts each week, with paid breaks.
Starting salary of $55,151.89 per year, plus extended health benefits after 3 months.
Taking care of people is our priority at UNYA, and this includes our staff. Together, we strive to create an accepting, respectful, and non-judgmental work environment.
Having a self-care plan in place is important to your wellbeing, both personally and professionally, and we have a number of supports in place to help our staff with this. In addition to our extended health benefits plan, full-time staff have access to our Employee Assistance Program (EAP), confidential counselling, at no cost. 
In addition to EAP counselling, our Elder in Residence provides support to staff, with set hours every week to connect with staff for personal, cultural, and spiritual support.
We are committed to ongoing learning and positive team building. The entire UNYA team also comes together once a month for a morning of professional development, followed by a shared meal and an afternoon of fun activities (when permitted).
          To Apply:
If you would like to become a part of this tremendous team, send a cover letter and resume to the Director of Youth Programs at [email protected]
Please indicate in your cover letter which position you are applying for.
To best support Indigenous youth in this program, preference will be given to Indigenous applicants. If you identify as Indigenous, please let us know in your application!
We will be conducting interviews on a rolling basis, and will end the posting when the position is filled. Due to time constraints, only those short-listed will be contacted. Thank you for your application!