Back to News
Employment Opportunity – Program Manager – Aries Program
November 17, 2022
Who we are:
UNYA has been supporting the health and wellbeing of Indigenous youth in the Metro Vancouver area for over 30 years. As a respected non-profit, charitable organization, we recognize Indigenous youth as experts in their own lives and strive to provide youth with programs and opportunities that are relevant and meaningful to them.
At Urban Native Youth Association (UNYA), we have developed a Philosophy of Care foundation, drawing from best practices. These philosophies are the grounding framework that shapes all of our decisions and every interaction we have with the youth we serve. Following these philosophies empowers our staff to meet youth where they are at, by giving them the ability to balance flexibility and structure. This allows us to meet our youth's needs, and ensure that our youth experience a consistent quality of care across all UNYA programs. Our 5 key philosophies are Trauma-Informed Practice, Two-Eyed Seeing, Harm Reduction, Youth/Person-Centered Practice, and Culture as Therapy.
Highlights of this opportunity:
UNYA has a full-time employment opportunity for a Program Manager with our Aries Program. The Aries Program is an alternative educational day program for Indigenous youth ages 13-15 years whose educational needs are not being met in mainstream schools/systems.  We offer Indigenous youth support in their efforts to stabilize their lives, establish positive support networks, attain essential life-skills and social skills, and obtain educational credits.  This is accomplished through their in-class experiences as well as drawing the youth into the larger community through field trips and group outings.
The Program Manager is responsible for working in partnership with the Vancouver School Board (VSB) and the Ministry of Children and Family Development (MCFD) to ensure a safe, supportive environment that is culturally open and accessible in order to support the personal and educational development of youth participants.  This position is also responsible for all aspects of supervision for 2 Youth Care Counsellors. This position is 40 hours per week, Monday – Friday 8:30-4:30; hours will sometimes need to be adjusted to fit the needs of the program. In order to maintain your employment, and to accommodate the needs of other existing UNYA programs, your hours of work may change for the months of July and August.  This position reports directly to the Director of Youth Programs.
This position is based out of the Aries Program; occasional attendance at off-site meetings is required.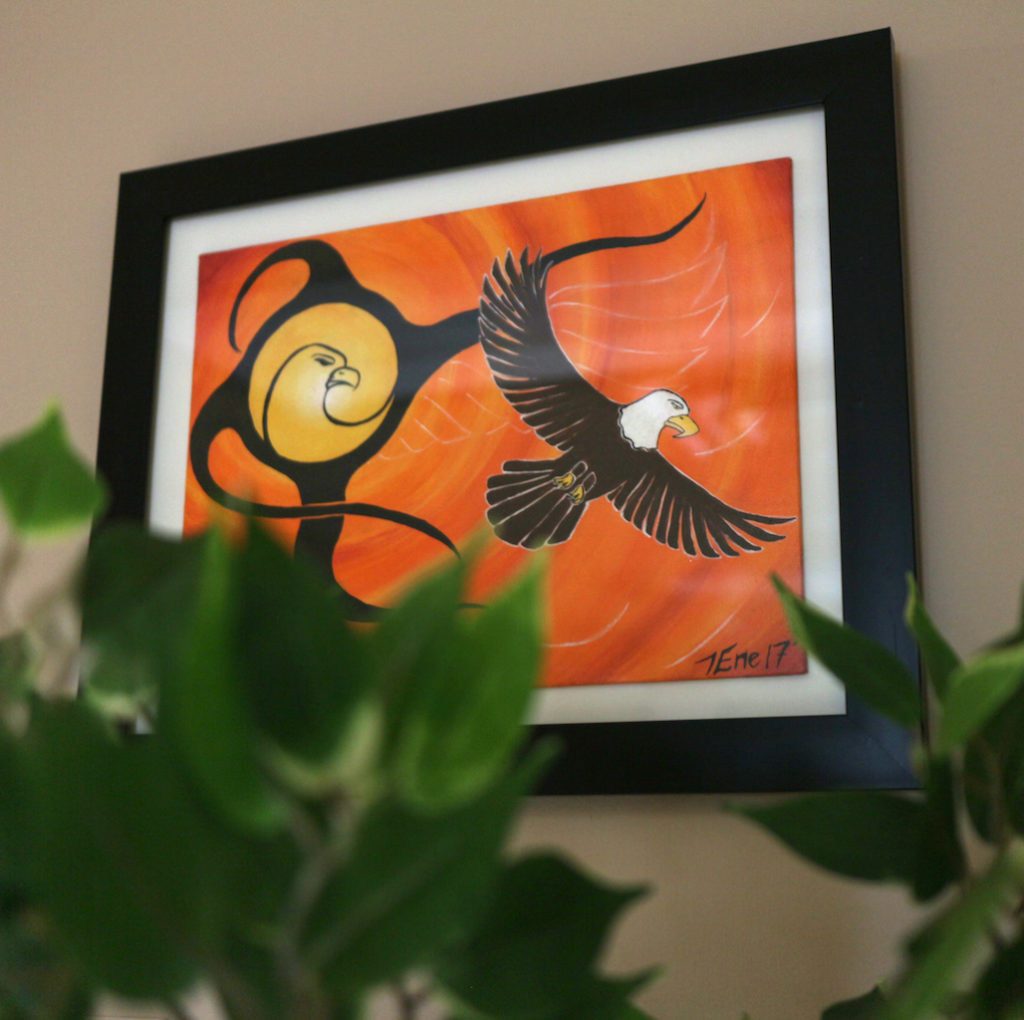 We offer Indigenous youth support in their efforts to stabilize their lives, establish positive support networks, attain essential life-skills and social skills, and obtain educational credits. 
Qualifications and Conditions:
Bachelor's degree in a relevant field, 2 years of related experience, and experience working with youth/the Indigenous community/non-profits, or, a combination of relevant education, training, and experience.
Knowledge and experience in: volunteer recruitment, financial management, project management, coaching, mentoring, policy interpretation, and conflict resolution.
Knowledge of the following modalities: culture as therapy, person-centered approach, family systems approach, and trauma-informed practice.
Experience working with the Indigenous community, including knowledge of the generational impacts of the residential school system on families and communities. An understanding and willingness to participate in Indigenous ceremonies, practices, and protocols.
Must demonstrate a good working knowledge of community youth resources in Vancouver.
Demonstrated computer proficiency, including the ability to work with the Microsoft Office suite. Must demonstrate strong organizational, and written & oral communications skills – including the ability to prioritize and complete multiple tasks, compile accurate records, and prepare reports.
Must have a Class 5 Driver's License, and a Driver's Abstract satisfactory to UNYA. Class 4 Driver's License is preferred.
Must have a criminal record check completed by and satisfactory to UNYA.
Proof of Covid-19 vaccination will be required.
Given the needs of the youth accessing our programs, priority will be given to qualified Indigenous, First Nations, Metis, Inuit candidates as per section 41 of the Human Rights code.
Duties and Responsibilities:
Supervise and coordinate UNYA program staff.  Establish effective employee coaching and support to ensure the success of the program.  Ensure the timely completion of criminal record checks, staff orientation and training, and performance evaluations for all program staff.  Compile and submit all personnel-related information to the Director of Youth Programs and/or the Accounting Department in an accurate and timely manner.
Ensure all UNYA staff, including self, are adhering to UNYA's Philosophy of Care, and all program-specific and organizational-wide policies and procedures.
Ensure care-plan meets each youth's mental, spiritual, physical, and emotional needs including but not limited to the areas of culture, safety, finance, housing, education, social, support, and recreation.
Organize, facilitate, and supervise youth in group activities/outings, P.E., arts and crafts, tutoring, academics, etc. Positively participate in all Aries programming and activities in order to provide a positive role model experience for youth participants. 
Establish and maintain a network of positive working relationships with other UNYA programs and other community programs/resources to ensure effective referrals and enhance access to a strong continuum of supports. Ensure that youth are being referred to appropriate services in the community, as individual needs require.  Provide information, advocacy, and support in the referral process for internal and external programs, as well as other supports in the community.
Maintain appropriate statistical records, logs, case files, and client reports in order to meet both UNYA and its funder's requirements.
Maintain sound financial and office management. Oversee and monitor program expenditures, ensuring that the program remains within its allocated budgets.  Prepare and submit financial reports as required.
Keep abreast of current social concerns and street trends, and as required, attend professional development activities in order to remain informed regarding issues affecting street-involved youth.
Work together with Aries Management to foster a positive, engaging workplace environment. Consult with and report to Aries Management on a regular basis for ongoing assessment and refinement of the program. 
What we offer:
Compensation: Step 1 – $29.17 through Step 4 – $33.67/hour (based on years of service)
40 hours a week
Comprehensive Benefits package includes Extended Health, Dental, Vision, LTD and Life insurance (paid by employer)
Paid Vacation days, Sick days & Wellness days
Access to our Employee Assistance Program (EAP) which consists of no-cost counselling services to UNYA staff
Support from UNYA's Elder in Residence for cultural and spiritual guidance or teachings
Monthly Staff development
 How to apply:
If you would like to become a part of this tremendous team, send a cover letter and resume indicating the position you are applying to the attention of the Director of Youth Engagement at [email protected] Posting will close when position is filled. Only those shortlisted will be contacted.
***We are an Indigenous youth organization whose mandate is to provide meaningful opportunities for Indigenous youth. We encourage qualified Indigenous – First Nations, Metis, and Inuit, applicants to apply. If you identify as Indigenous, please let us know in your application! Only shortlisted candidates will be contacted.